Dirty Skirty provide details about upcoming third studio album
From Sleazeroxx.com:
Dirty Skirty featuring frontman Luke Stephens and bassist Cezar Pentke are continuing to work on the band's third studio album, which is tentatively titled Devil. Dirty Skirty previously released the albums Long Live Rock N' Roll (2010) and Rebel (2014) with their debut album landing the #6 spot on Sleaze Roxx's Top Ten Albums of 2010. Both records are now available to be streamed on Spotify.
Speaking exclusively to Sleaze Roxx, Stephens indicated that two songs consisting of "Rock N' Roll Leader" and "Ride High" have already been recorded for the group's next album. Tracks that have been demoed consist of "Drunk N' Laid," "Shine," "Hot Love" and "Fuct." Other songs that have been written include "Women + Whiskey," " The Day Our Dreams Rode Off Into The Sunset of Tomorrow's Dawn," "Fire," "Crazy Love" and "Feed Me." The group is considering one cover consisting of Dion's "The Wanderer" which was covered by Dee Snider on his album Never Let The Bastards Wear You Down (2000).
In an interview with Sleaze Roxx back in November 2018, Stephens was asked whether he feels pressure to follow up Long Live Rock N' Roll and Rebel to which he replied: "I wanna let it flow as it comes. I just had my second kid and all of a sudden the inspiration is pouring out again. My daughter Scarlett used to stare at me during the creating stages and now I'm getting the same with my son Tommy Wayne."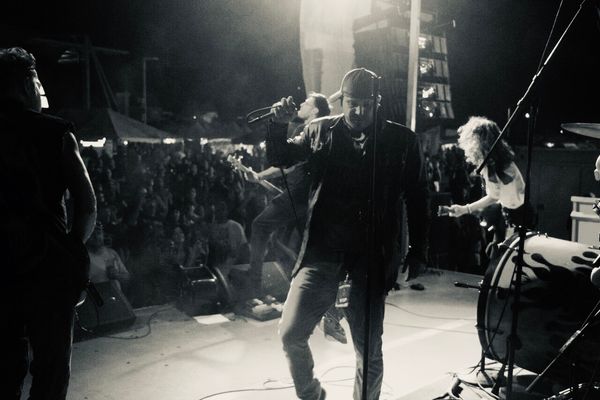 Bundle Pack: Album, Shirt, 2 Stickers
Rebel Album, t shirt, 2 stickers (shirt shown may not be avail. in your size). We will communicate if alternative design is suitable.
Read more…